A Tribute to Tony Conrad: Completely in the Present // The Flicker // Solo Violin Improvisation by C. Spencer Yeh
July 23, 2017 (Sun) - 5:00pm
, Le Laboratoire
$10 general / $8 students & Non-Event members
In conjunction with Non-Event and Le Laboratoire Cambridge, we present an evening of film and music dedicated to the late artist and polymath, Tony Conrad.
By the mid sixties, Conrad had already established himself as an important and pioneering figure within the areas of experimental filmmaking, creating the seminal structual film work, The Flicker, in 1966, and within minimalist drone music, working with John Cale, La Monte Young, Angus MacLise, and Marian Zazeela in the Theater of Eternal Music. (Conrad was also inadvertently responsible for the naming of the Velvet Underground after Lou Reed discovered a book of the same name in Tony's apartment.)
When Tony Conrad died last year at the age of 76, his death came as a shock to many of his friends and followers. His youthful curiousity and enthusiasm, along with his generally unjaded nature, made it seem in some way as though he might live forever, continously evolving, finding new avenues of expression and ways to deconstruct old mediums as they become tiresome and predictable.
Beginning this evening's events is a screening of Tyler Hubby's recent feature-length documentary, Tony Conrad: Completely in the Present, crafted from intimate footage and interviews shot over the past twenty-two years to present an affectionate portrait of Tony Conrad and his wide-ranging activities as an artist, teacher, and activist.
After a brief intermission, we will screen Tony Conrad's own infamous work, The Flicker, consisting (outside of the epilepsy warning and titles at the beginning) solely of alternating black and white frames at different carefully timed intervals to evoke a hallucinatory physiological response in the viewers. Many audience members claim to see different colors as the rate of the flicker changes.
Ending the evening will be a solo violin improvisation by Tony's friend and collaborator C. Spencer Yeh (Burning Star Core), who recorded the album Musculus Trapezius with Conrad and Michael F. Duch in 2008.

5:00pm – doors
5:30pm – screening Tony Conrad: Complely in the Present
7:00pm – intermission
8:00pm – screening The Flicker
8:45pm – solo violin improvisation by C. Spencer Yeh

Films will start on time!
Program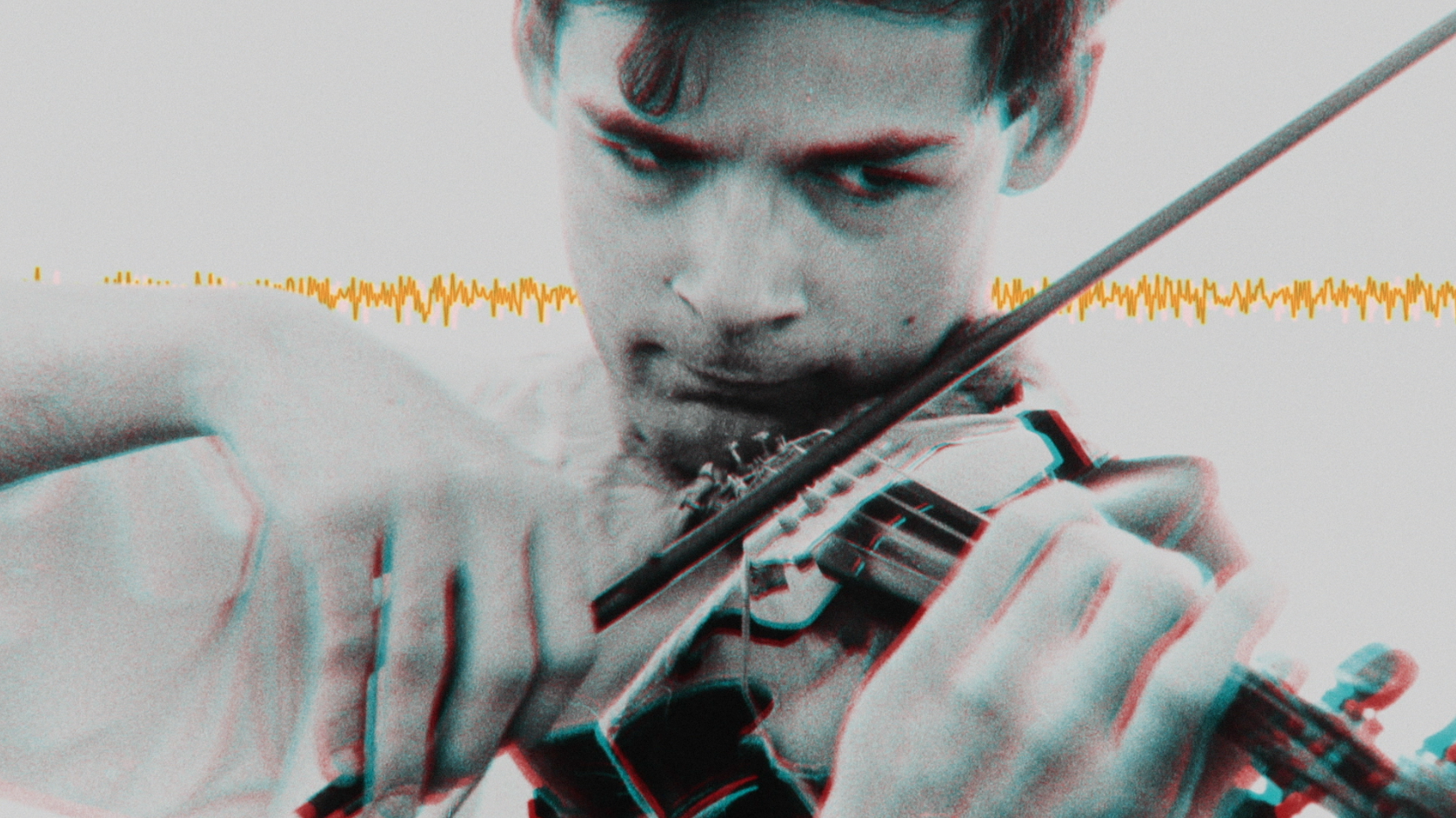 Tony Conrad: Completely in the Present, 2016, dir. Tyler Hubby, 1h36m

Tony Conrad: Completely in the Present is a non-fiction film examining the pioneering life and works of filmmaker, musician, artist and educator, Tony Conrad.

Tony Conrad was one the great American artists of his time, yet to the world at large he remains criminally under appreciated. Since the early 1960s, Conrad's films and compositions have been the stuff of legend for artists and musicians everywhere. He performed in and recorded the soundtrack to Jack Smith's legendary Flaming Creatures; he laid bare the paradigms of cinema with The Flicker, a film composed of only black and white frames; his powerful and startling drone compositions still have the music establishment scratching their heads; his early work with La monte Young and John Cale played a role in the formation of The Velvet Underground; as an early adopter of activist public access television he democratized the emerging medium of portable video for ordinary citizens. His vast, fifty year inter-disciplinary repertoire inspired and confounded generations of artists, collaborators and fans. In his later years he continued to perform and make work that pushed the boundaries of reason for which he has finally begun to receive worldwide attention.

Utilizing intimate footage of Tony and his collaborators shot over the last twenty-two years, as well as his own archive of recordings and films, Tony Conrad: Completely in the Present mirrors Conrad's own playfully radical approach to art making. The non-linear structure allows Conrad to wildly free associate his streams of consciousness, revealing an honest and humane way of navigating a remarkable, creative life.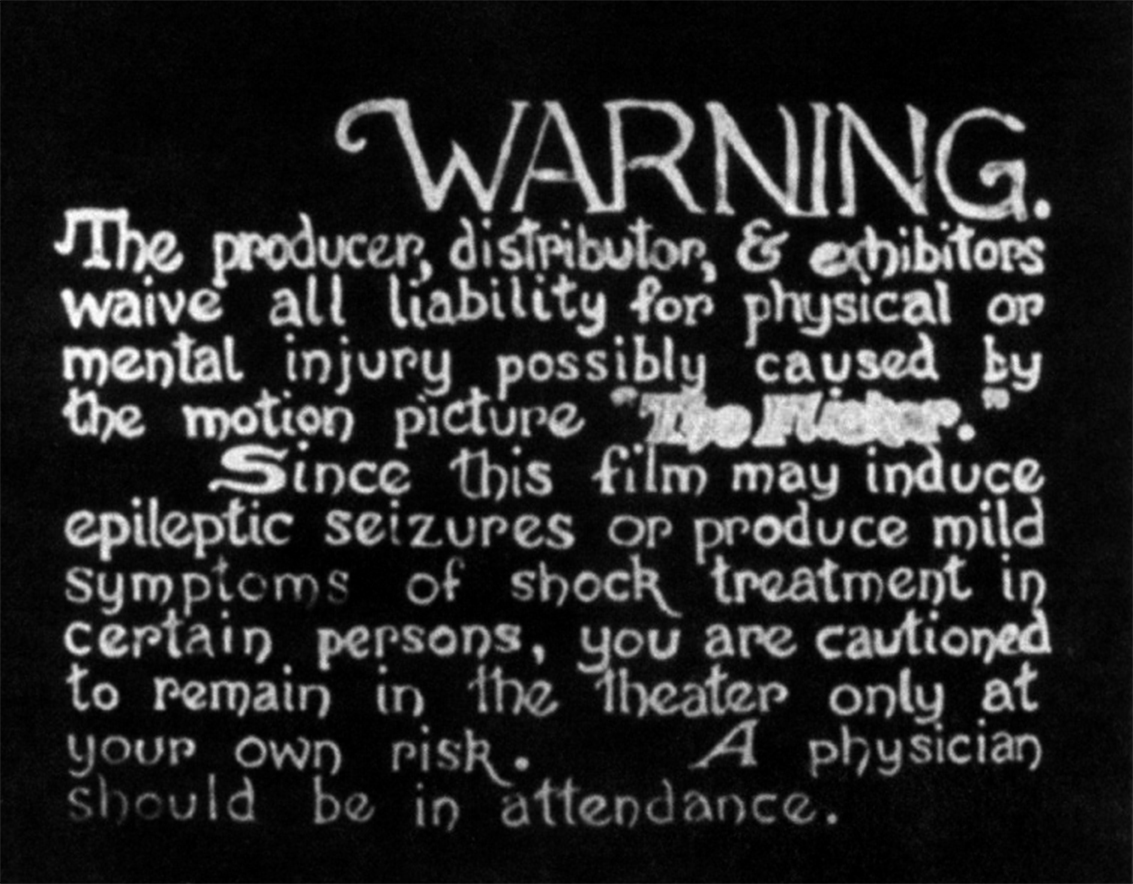 The Flicker, 1966, Tony Conrad, 30m
This is a notorious film; it moves audiences into some space and time in which they may look around and find the movie happening in the room there with them. Much has been written about THE FLICKER. It is a library of peculiar visual materials, referenced to the frame-pulse at 24 frames per second. All flickering light is potentially hazardous for photogenic epileptics or photogenic migraine sufferers.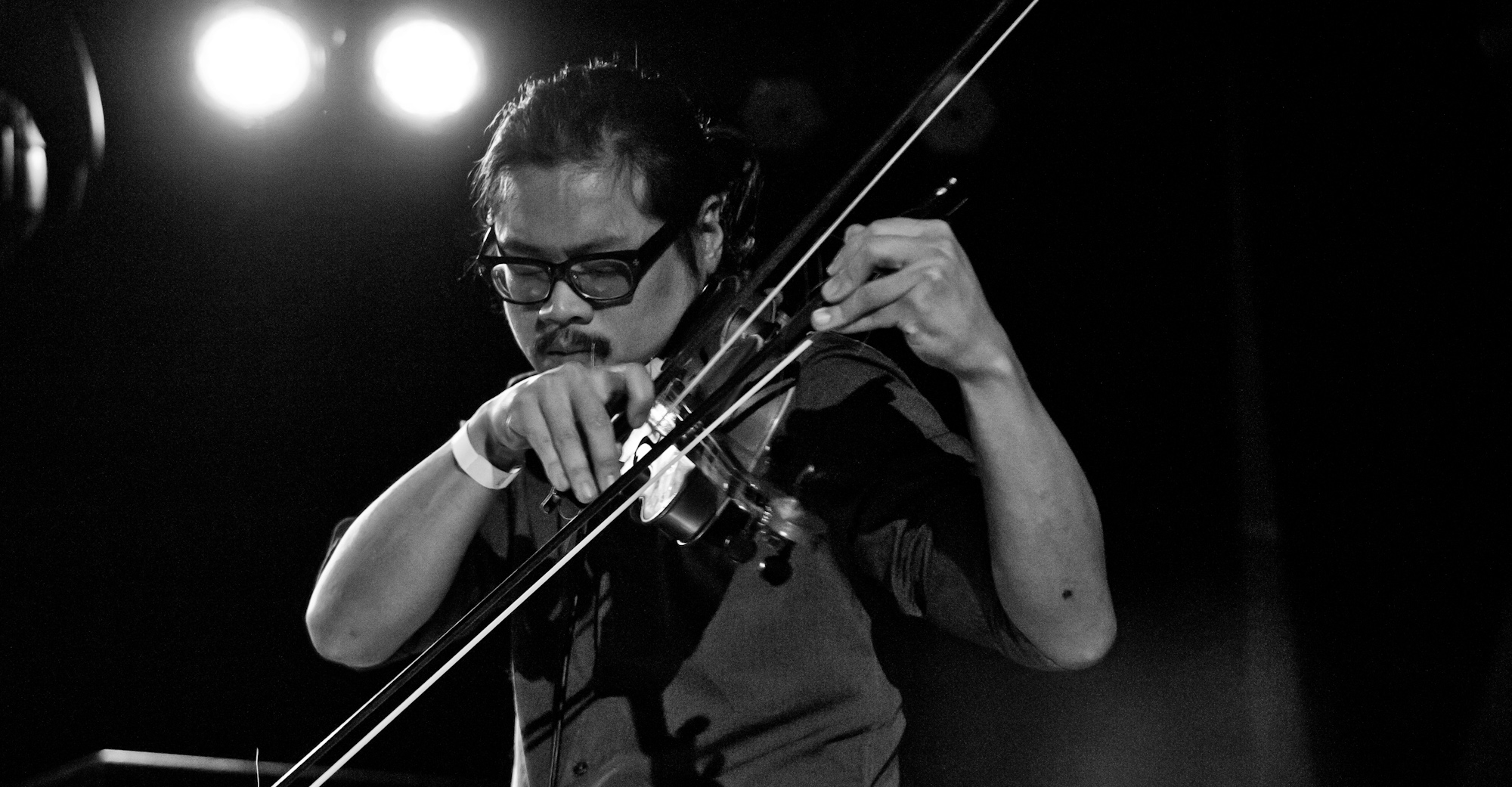 Solo violin improvisation by C. Spencer Yeh, approx. 45 mins
C. Spencer Yeh is recognized for his interdisciplinary activities and collaborations as an artist, improviser, and composer, as well his music project Burning Star Core. Recent presentations of work include "Modern Mondays" at MoMA NYC, "Sound Horizon" at the Walker Art Center Minneapolis MN, "Closer to the Edge" in Singapore and "Crossing Over" in Kuala Lumpur Malaysia, "Martha Friedman: Some Hags" at the NYU IFA Great Hall NYC, "Ed Atkins: Performance Capture" at the Kitchen NYC, "The Companion" at the Liverpool Biennial, "99 Objects" at the Whitney Museum NYC, the Berwick Film and Media Arts Festival, "Tony Conrad Tribute" at Atelier Nord/Ultima Festival in Oslo Norway, "Great Tricks From Your Future" at D-CAF in Cairo Egypt, Borderline Festival in Athens Greece, Kinomuzeum at Museum of Modern Art in Warsaw Poland, the Lausanne Underground Film and Music Festival, Music Unlimited in Wels Austria, and LAMPO at the Renaissance Society in Chicago IL. Yeh also collaborated with Triple Canopy for their contribution to the Whitney Biennial in 2014. He was a 2015 Artist-in-Residence at ISSUE Project Room NYC, and was included in the performance program for Greater New York at MoMA/PS1.
Recent recordings include "Solo Voice I-X" (Primary Information), "Wake Up Awesome," with Okkyung Lee and Lasse Marhaug (Software Recording Company), "Long Pig" by New Monuments, his trio with Ben Hall and Don Dietrich (Bocian), and "Schlager" with Ken Vandermark.
Yeh also volunteers as a programmer and trailer editor for Spectacle Theater, a microcinema in Brooklyn NY. His video works are distributed by Electronic Arts Intermix. He is also a contributing editor to Triple Canopy and BOMB magazine, as well as contributing to The Third Rail and Personal Best.