Light Spells: Films by Sandy Ding
August 1, 2017 (Tue) - 8:00pm
, Coolidge Corner Theatre
Balagan and Crows & Sparrows welcome Beijing-based filmmaker Sandy Ding (a.k.a. Ding Xin, 丁 昕) for a program of short and medium-length films rooted in a fascination with dark mysticism and a desire to reach spiritual transcendence through cinema . All works will be shown on 16mm with exception of Dream Enclosure which was finished digitally. The screening will be followed by a Q&A with the filmmaker.
After graduating with an MFA from CalArts in 2007, Sandy Ding returned to China where he began teaching at the Central Academy of Fine Arts (CAFA) and continued to independently produce his own works on photochemical film. Being one of the only filmmakers in China working in the medium today (no doubt, in part, due to the lack of commercial film laboratories), he has been forced to be resourceful. Most of his films are hand-processed in developing tanks of his own design, offering a texturality to the image that serves to accentuate its otherworldliness. He has stated that he tries to use his camera as a sorcerer would their wand. The creation and presentation of the films, to him, represent a sort of ritualism; a modern-day magick.
His works traverses experimental film, sound art, and installation. Since 2005, he has focused on making artworks related to hypnosis and mysticism. These works have been shown in festivals and underground venues around the world, including the China Independent Film Festival (Nanjing), the Edinburgh International Film Festival, EXiS (Korea), and the Museum of the Moving Image (New York).
This program is funded in part by a grant from the Brookline Commission for the Arts, a local agency which is supported by the Massachusetts Cultural Council, a state agency.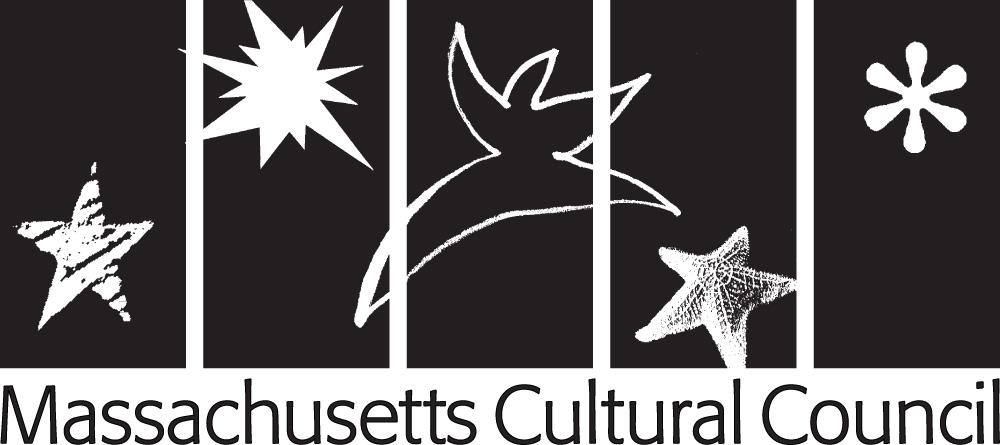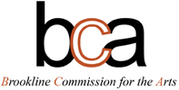 Program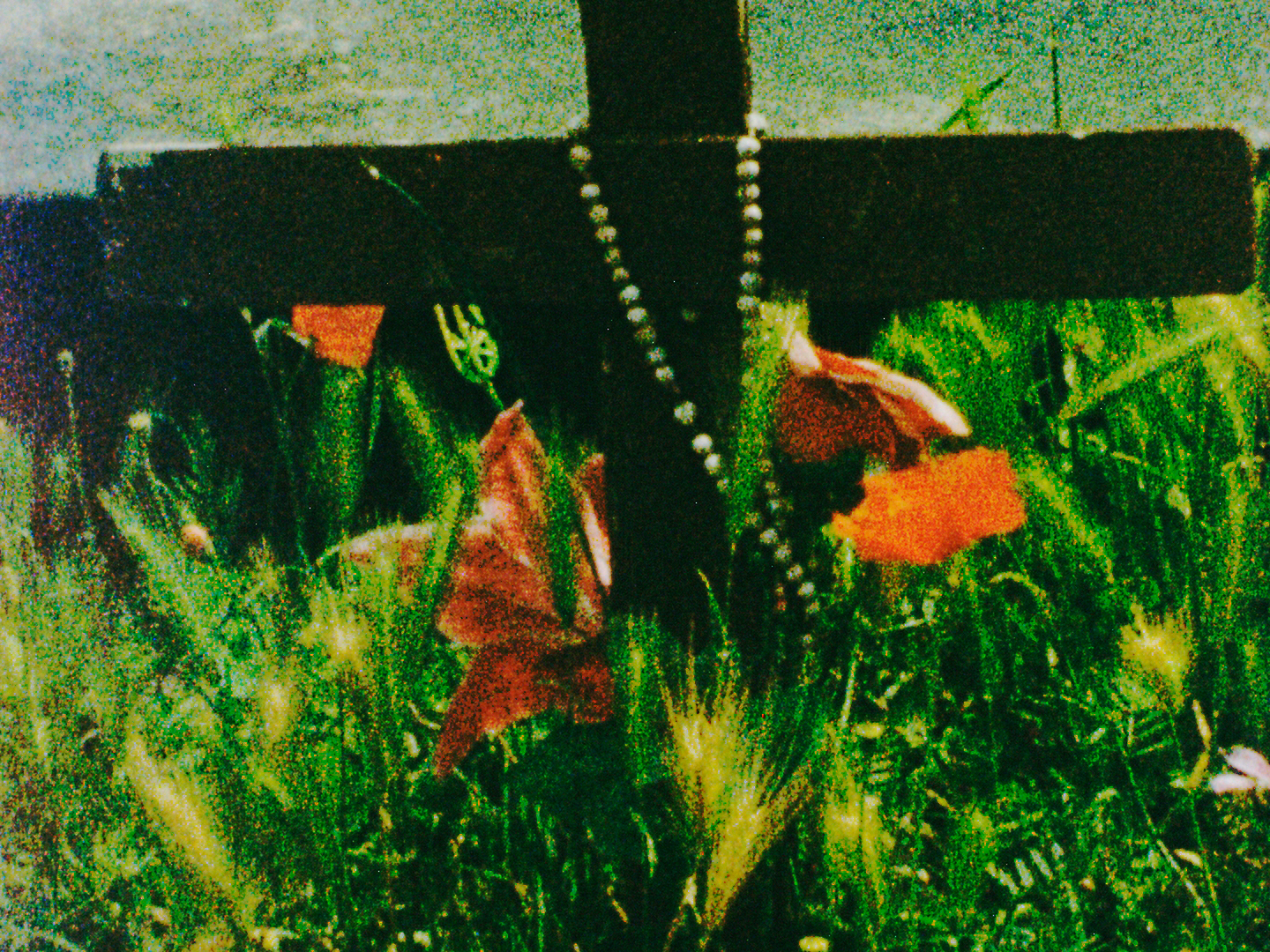 KOLIJEVKA
2016 | 8'30 | 16mm | color | sound

Dark subtle poetry about the return to nothingness and death written on 16mm color reversal film. The film tries to bring out an environment that deposits at the bottom of everyone's life. The title of the film means the "cradle" in the Croatian language. It is the same peace in the cradle and the grave. – Sandy Ding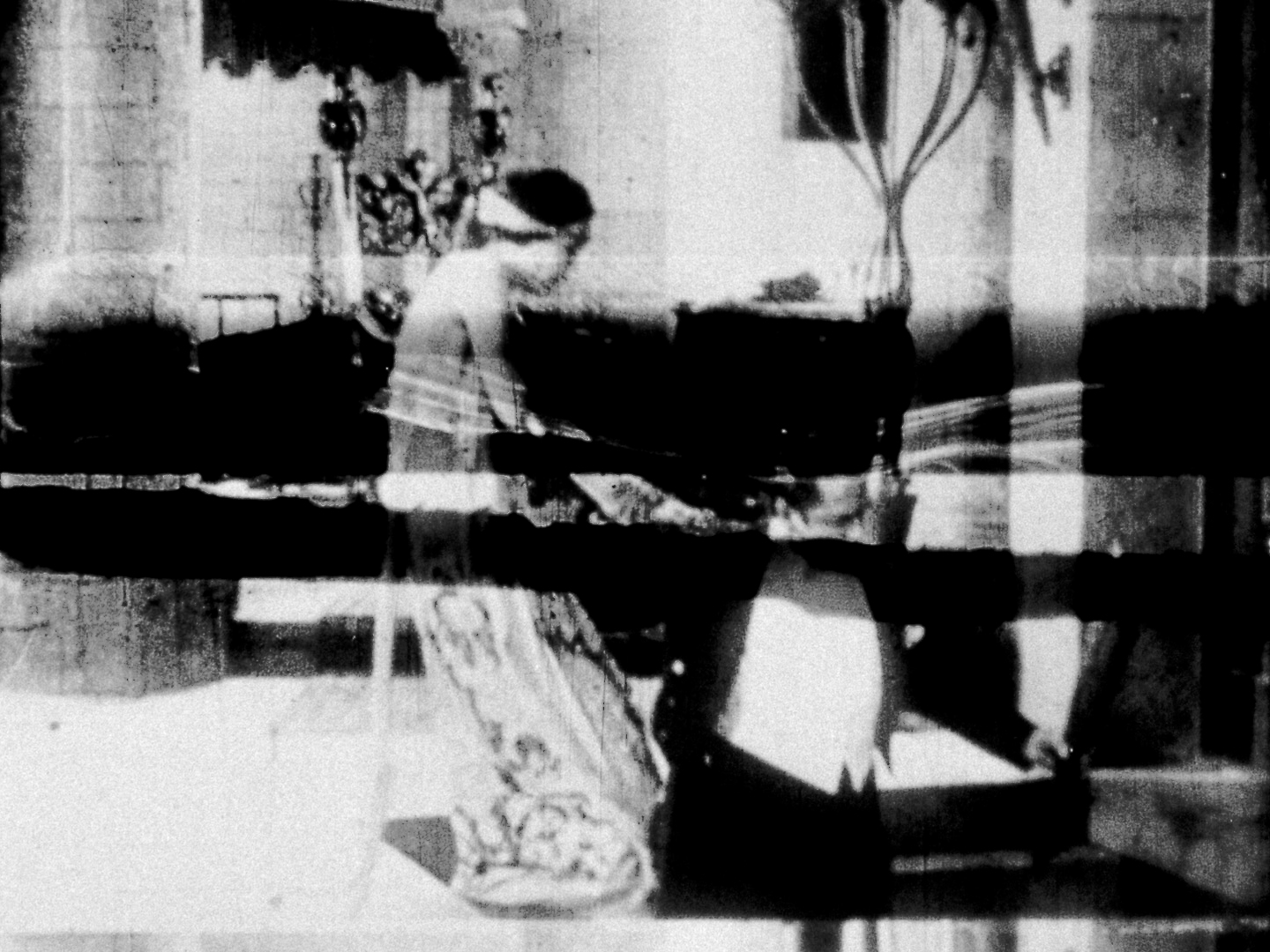 RIVER IN CASTLE
2016 | 3'00 | 16mm | b&w | silent

The "River" is symbolized emotion and the "Castle" is symbolized crisis, distinction and liberation. When the film liberates its original contact by physically weaving it and printing through dense chemistry, the malted lights speak this transformation. The film was discovered from some leftovers in the lab (Klubvizija, Croatia). – Sandy Ding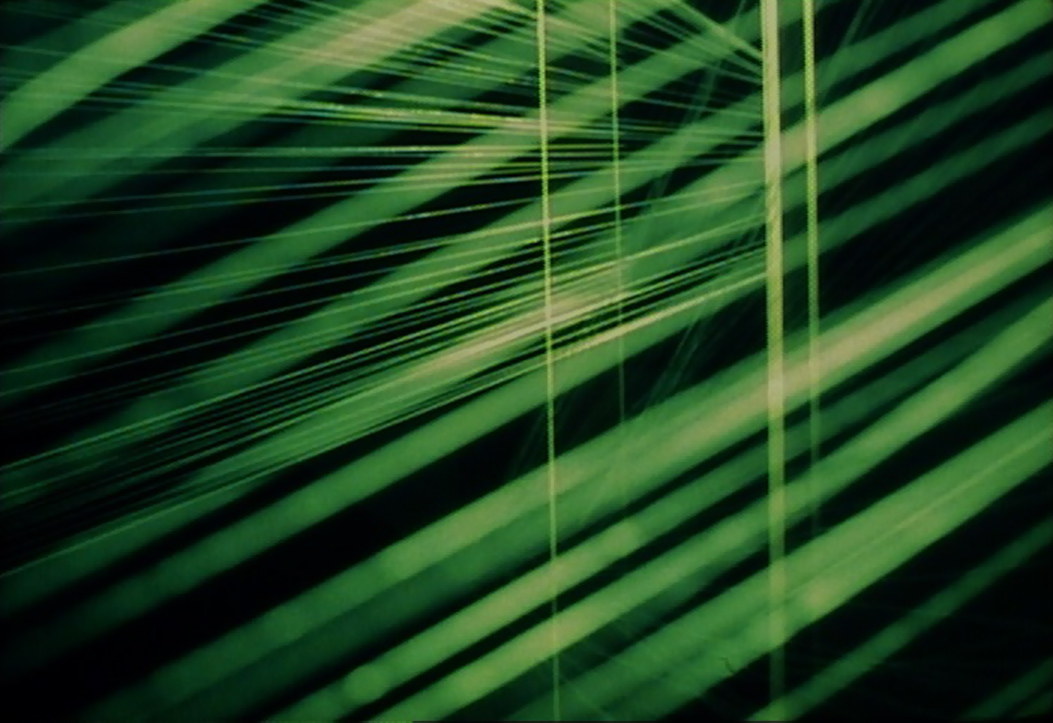 WATER SPELL
2007 | 42'00 | 16mm | color | sound

The screen becomes a performance of light as it is sculpted by rays that to me appear as brush strokes on a canvas. 
Water Spell intends to process ideas, and to physically invite people to see through time, space, and their Karma. Being in those transformations, people will land in a lake of darkness; the cremation of light, shadow, chemistry, and repeated illusions. It could be understood as a 42-minute meditation,or an abstract painting. – Sandy Ding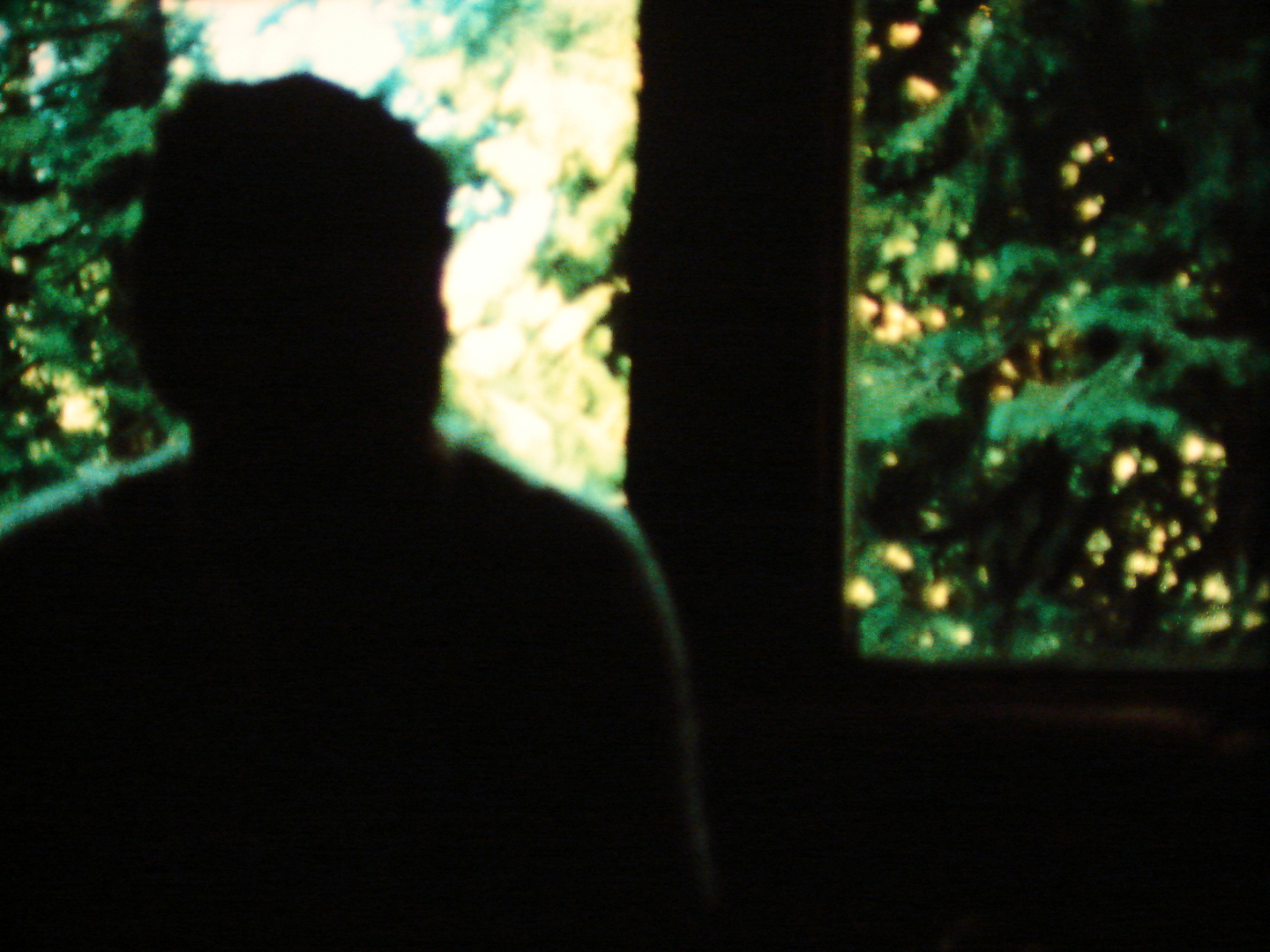 MANCOON
2008 | 8'00 | 16mm | color | silent

"When collyries transform visual spirits, that spirit doth easily affect the imagination, which indeed being affected with diverse species, and forms, transmits the same by the same spirits unto the outward sense of sight, by which occasion there is caused in it a perception of such species, and forms in that manner, as if it were moved by external objects, that there seem to be seen terrible images, and spirits, and such like: so there are made collyries, making us forthwith to see the image of spirits in the air, or else where, as I know how to make of the gall of a man, and the eye of a black cat, and of some other things."

This is an essay film made while wondering in the woods. I heard music and songs in silence. The song was about traveling; about love; about some colorful delights from the dark shadows. We were talking about the Mancoon (a kind of big cat) on the way (in my head only?). What it is like? How does it move?

Because none of us had ever seen it in real life, all of this was just guessing. The conversation led the way for the camera's vision of this imaginary cat. – Sandy Ding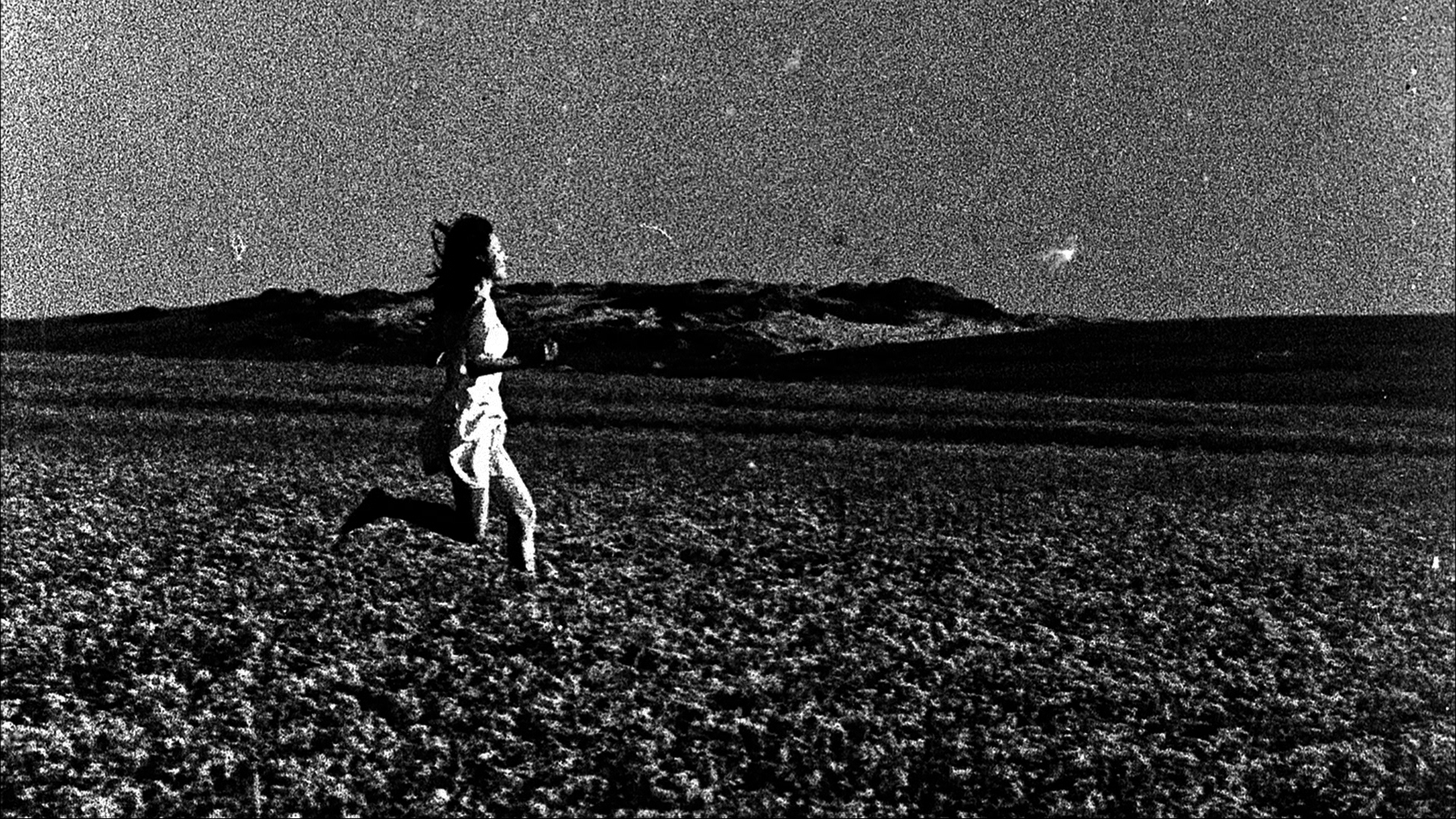 DREAM ENCLOSURE
2014 | 18'40 | 16mm transferred to video | color | sound

Wandering in dreamland, a person teleports herself into a landscape of memory and mystery. The dream becomes a flickering looping echo and hovering noise. – Sandy Ding